Early Years Foundation Stage
Every child deserves the best possible start in life and the support that enables them to fulfil their potential. Children develop quickly in the early years and a child's early experiences have a major impact on their future life chances. A secure, safe and happy childhood is important in providing the foundation children need to make the most of their abilities and talents as they grow up. At St John's we aim to work together with parents and carers to ensure that all children are supported in achieving their full potential.
Learning takes place both inside and outside, whatever the weather, and we follow the Early Years Foundation Stage Curriculum. Four guiding principles shape practice in our early years setting. These are:
Every child is a unique child, who is constantly learning and can be resilient, capable, confident and self-assured.

Children learn to be strong and independent through positive relationships.

Children learn and develop well in enabling environments with teaching and support from adults, who respond to their individual interests and needs and help them to build their learning over time. Children benefit from a strong partnership between practitioners and parents and/or carers.

Importance of learning and development. Children develop and learn at different rates. (See "the characteristics of effective teaching and learning" at paragraph 1.15). The framework covers the education and care of all children in early years provision, including children with special educational needs and disabilities (SEND).
In planning and guiding what children learn, practitioners reflect on the different rates at which children are developing and adjust their practice appropriately. Three characteristics of effective teaching and learning are:

Playing and exploring- children investigate and experience things, and 'have a go'

Active learning- children concentrate and keep on trying if they encounter difficulties, and enjoy achievements

Creating and thinking critically - children have and develop their own ideas, make links between ideas, and develop strategies for doing things
There are seven areas of learning and development that shape educational programmes in early years settings. All areas of learning and development are important and inter-connected.

Three areas are particularly important for building a foundation for igniting children's curiosity and enthusiasm for learning, forming relationships and thriving.
These are the prime areas:
communication and language

physical development

personal, social and emotional development

Providers also support children in four specific areas, through which the three prime areas are strengthened and applied.
The specific areas are:
literacy

mathematics

understanding the world

expressive arts and design
The level of development children should be expected to have attained by the end of the EYFS is defined by the early learning goals (ELGs). The ELGs support teachers to make a holistic, best-fit judgement about a child's development, and their readiness for year 1.
Click here for the breakdown of ELGs.
Our EYFS policy can be found here.
To read the statutory framework for Early Year Foundation Stage (2021), please click here
Our EYFS Curriculum at Knaresborough St Johns
EYFS Curriculum Overview
This document breaks down the Early Learning Goals and Development Matters statements and shows how our EYFS builds and progresses each child's skills, knowledge and understanding throughout each area of learning. Click on the image below to access the full document.
Curriculum Themes
EYFS leaders across Elevate have worked together to develop broad 'themes' for each term. These 'themes' provide a starting point for our learning, with freedom to follow children's interests and personalise learning to our setting, cohort and context. Our agreed themes are:

Phonics and Early Reading
Daily phonic and reading sessions are taught throughout EYFS using the Letters and Sounds Little Wandle scheme. To view the programme overview that shows the progression of GPCs and tricky words taught term-by-term click here. A bank of resources and videos to help you support your child with saying their sounds and writing their letters can be found on the parent section on the Little Wandle website. Please click on the following link: https://www.littlewandlelettersandsounds.org.uk/resources/for-parents/
Children will bring home two reading books to share with you at home as well as their phonic practise book:
a reading practice book matched to the child's phonic stage that they can read independently.

a sharing book that they can talk about and enjoy with their parent/carer.
Supporting your child at home
It was great to see so many of you at our reading and phonic workshop in September. Don't hesitate to ask if you have any further questions or if you would like us to demonstrate anything that you are unsure of. Click on the image below if you missed the session or would like to revisit the information given: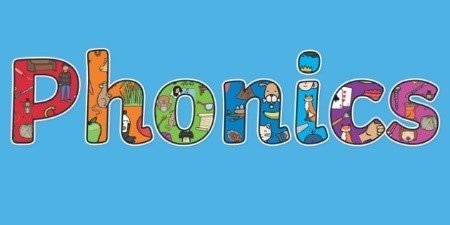 Bug Club is our online reading platform - https://www.activelearnprimary.co.uk/login.php?c=0
Alphablocks is a fun and interactive site to help children with phonics and blending - https://www.bbc.co.uk/cbeebies/shows/alphablocks
Parent Partnership
Evidence Me is a secure online Learning Journal that we use to record photos, observations and comments, in line with the Early Years Foundation Stage curriculum, to build up a record of your child's experiences during their time with us. This system allows us to work with parents and carers to share information and record the children's play and learning in and outside of the classroom on a daily basis. At St John's we actively encourage our parents to upload home achievements onto Evidence Me as well to celebrate in class throughout the week.
Home/School books are used to share our weekly curriculum goals with parents. We encourage children and families to share news and experiences from home within the book to promote quality discussion within school. Adults in school will share key moments of success and next steps verbally through Evidence Me and in Home/School books.